One of the best pieces of advice that we've heard our career is: "There is always a deal in real estate". Why was it so helpful? Because every time a unique property hits the market — a distressed property that might make a good flip, a home with a huge backyard that has the potential to build an ADU — our clients don't have to panic. What matters is: is it the right time for that specific deal?
How many times have you come across a "once in a lifetime opportunity"?
In making the decision to sell your home, buy your first home, or invest into an income property, each person has to weigh out their options against their current personal and financial needs.
4 Things to Consider When Buying A Home
Here are 4 good things to consider when buying a home, in any market.
1. LOCATION –
You can remodel, but you can't remodel the location. Is it on a busy street? A corner? Is it close to your work, friends, family, and priorities?
2. COST –
What is the total cost of owning the home? If it is in an Home Owners Association, then you will have your mortgage and your HOA dues. If it is in a high fire zone, then you may have higher insurance costs. Are there Mello-Roos or special assessments that are padding your tax bill? Find out all the little costs that can add up.
3. AGE OF HOME –
Homes built in different eras have different construction materials. Older homes may need considerably more maintenance than a new build. All upkeep is a future cost that at some point needs to be paid.
4. LAYOUT –
Technically you can remodel the layout of a home, but blowing out walls, moving plumbing or piping all can be expensive. Does the layout of the home have functionality for your needs?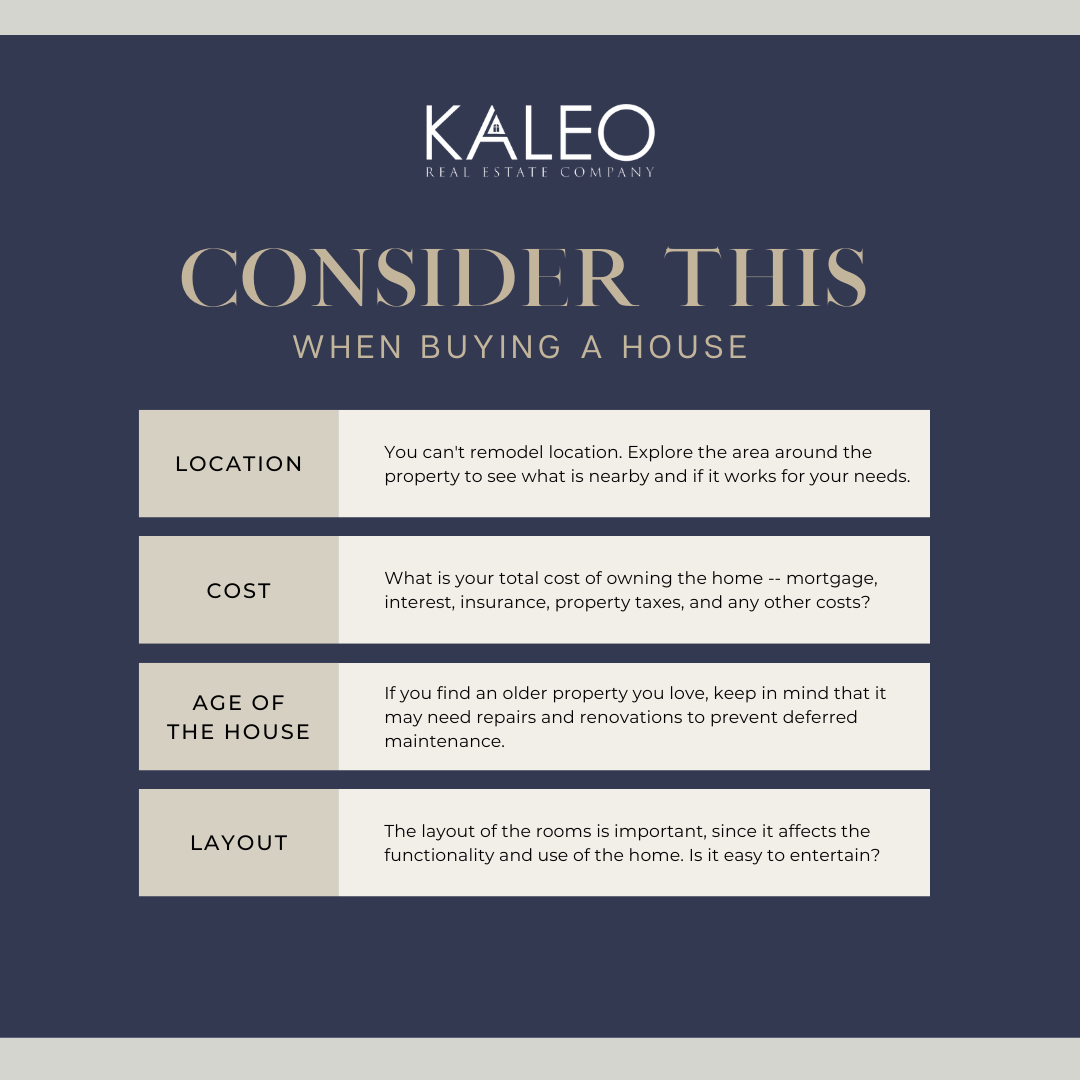 Our real estate agents care about their clients being educated and being equipped to make good decisions. What pace do you need to move at? That is the pace our real estate agents will work at!
Call our office today at (626)609-2130! We would love to provide you with a complimentary home value market report based on today's 2023 market conditions. It is still a great market to be buying or selling in, and as always, the real estate agents in our office are working!