December is a festive month, with holiday parties, celebrations, cards coming in the mail, and a different atmosphere than the other months. You might think that December is more FRANTIC than FESTIVE. Our real estate agents love this month because they typically get to see their clients, friends, and family more! Real estate is a relationship business and our long standing relationships often intersect with lifelong clients.
3 Tips for Maximizing Your Holiday Season with Real Estate Decisions
If you are considering buying or selling in the next few months, here are a few tips on how to maximize this month.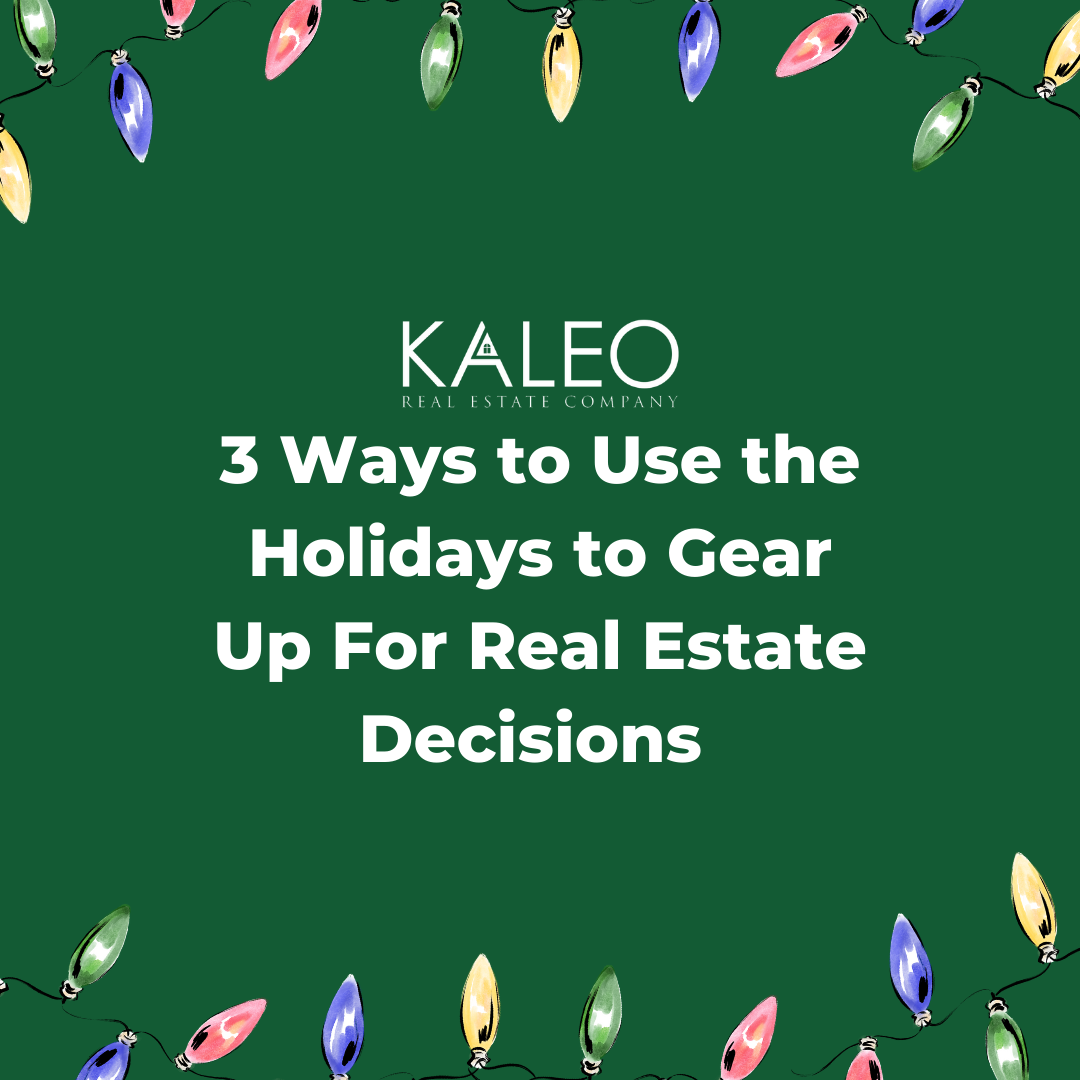 1. Use your time off to concentrate on talking through the WHY of the decision with your partner or whoever is making the decision with you. Put it on paper.
2. Call your real estate agent to meet up! If you do not have a real estate agent that you are currently working with, call our office at (626)609-2130 and we will connect you with an agent who specializes in the area that you are looking or selling in. Whether home buying is your 2023 goal or you need to list in January, meet up over a peppermint mocha and talk through the timeline.
3. Rein in your finances and purchases: the holidays can feel like a spending spree, so put a budget on it and remind yourself of why the budget is there. Is it to save up for the down payment? Hire movers instead of doing the labor yourself? It is much easier to stick to a budget when you are motivated by a bigger goal.
4 Ways to Reduce Stress Around the Holidays
If the holidays are adding to your stress, here are 4 practical ways to reduce your stress during the holiday season.
1. Limit the number of social gatherings to 1 per day. You might ask "Who is going to multiple events on the same day?" but it is pretty common! Give yourself permission to say no and just show up to one event. You'll be less stressed and more present!
2. Join in a gift exchange instead of purchasing individual gifts with friends and family. Quality does beat quantity!
3. Get outside! Fresh air, a quick walk, hike or run, and you'll feel your mood lifted. Don't cut back on exercise during December.
4. Stay away from too much sugar. Although everyone's break rooms and kitchens are filled with cookies, cakes, and candies, try to limit yourself on sweets. Not only do they spike your blood sugar, but after a month of eating too much sugar you'll feel sick!
Wishing you a holiday season filled with all the things and no crow
ded parking lots!