2023 is on our mind: we are a month and a half away from the end of the year. Aside from annual goals, we like to set goals in between.
Here are a few of our real estate agents' goals between now and next year:
– Help home buyers navigate a new market and use techniques like mortgage rate buydowns and asking for seller credits to get them into the home.
– Show up and spend time with friends and family!
– List a home for sale and put it into escrow before the end of the year!
Real estate is about selling houses, but it starts with people. Probates, trust sales, 1031 exchanges, combining households — these can be stressful real estate transactions, but you can trust that I will try to mitigate the stress and friction in the process.
2023 Housing Market Forecast
What Will Happen in 2023 to the Housing Market? The California Association of Realtors released their 2023 housing market forecast and the forecast is aligned with what we are already seeing in the market.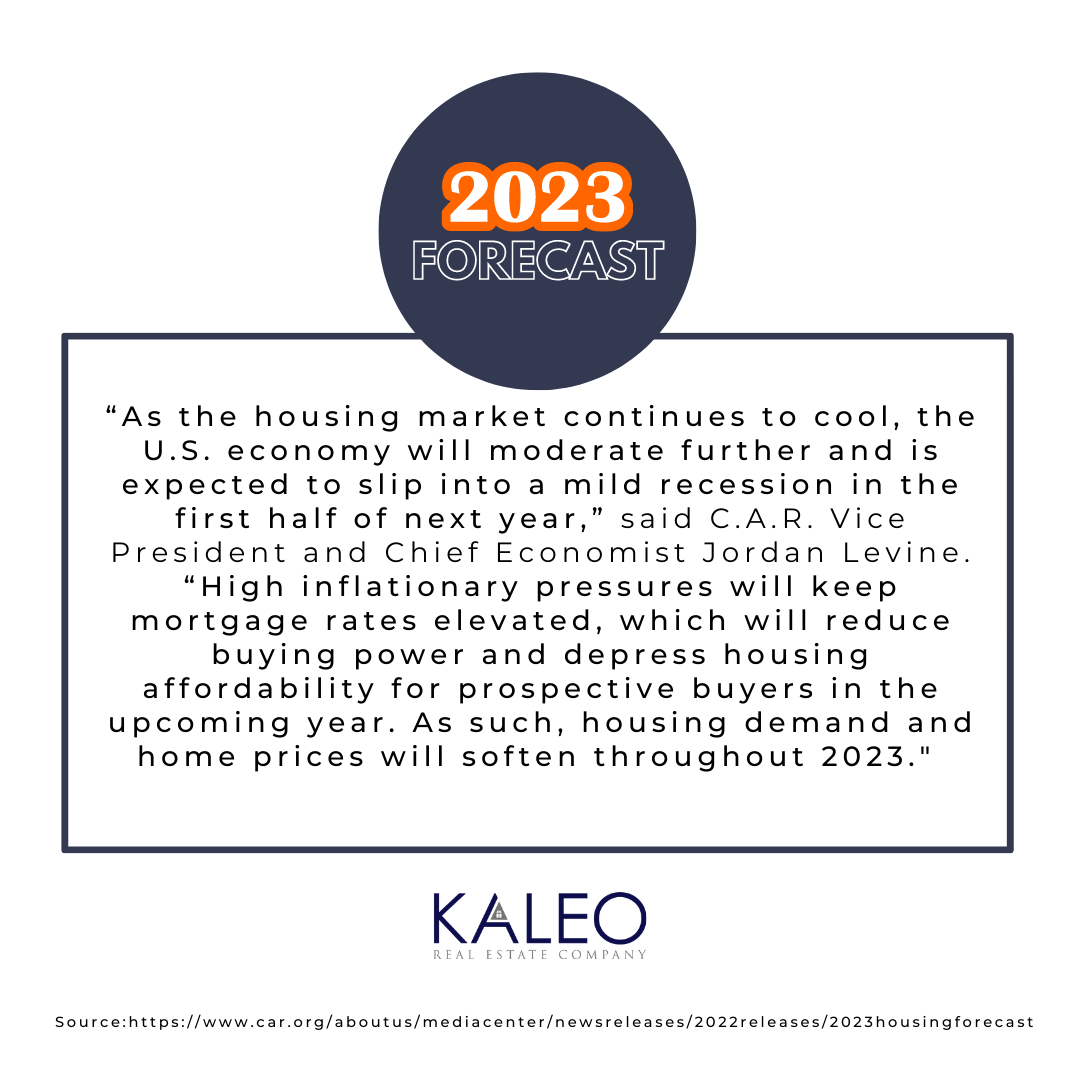 Number of Existing, single-family home sales are forecast to decline 7.2 percent compared to 2022


California's Median Home Price is forecast to decline 8.8 percent to $758,600



Unfortunately, Housing affordability* is expected to drop to 18 percent in 2023
"As the housing market continues to cool, the U.S. economy will moderate further and is expected to slip into a mild recession in the first half of next year," said C.A.R. Vice President and Chief Economist Jordan Levine. "High inflationary pressures will keep mortgage rates elevated, which will reduce buying power and depress housing affordability for prospective buyers in the upcoming year. As such, housing demand and home prices will soften throughout 2023."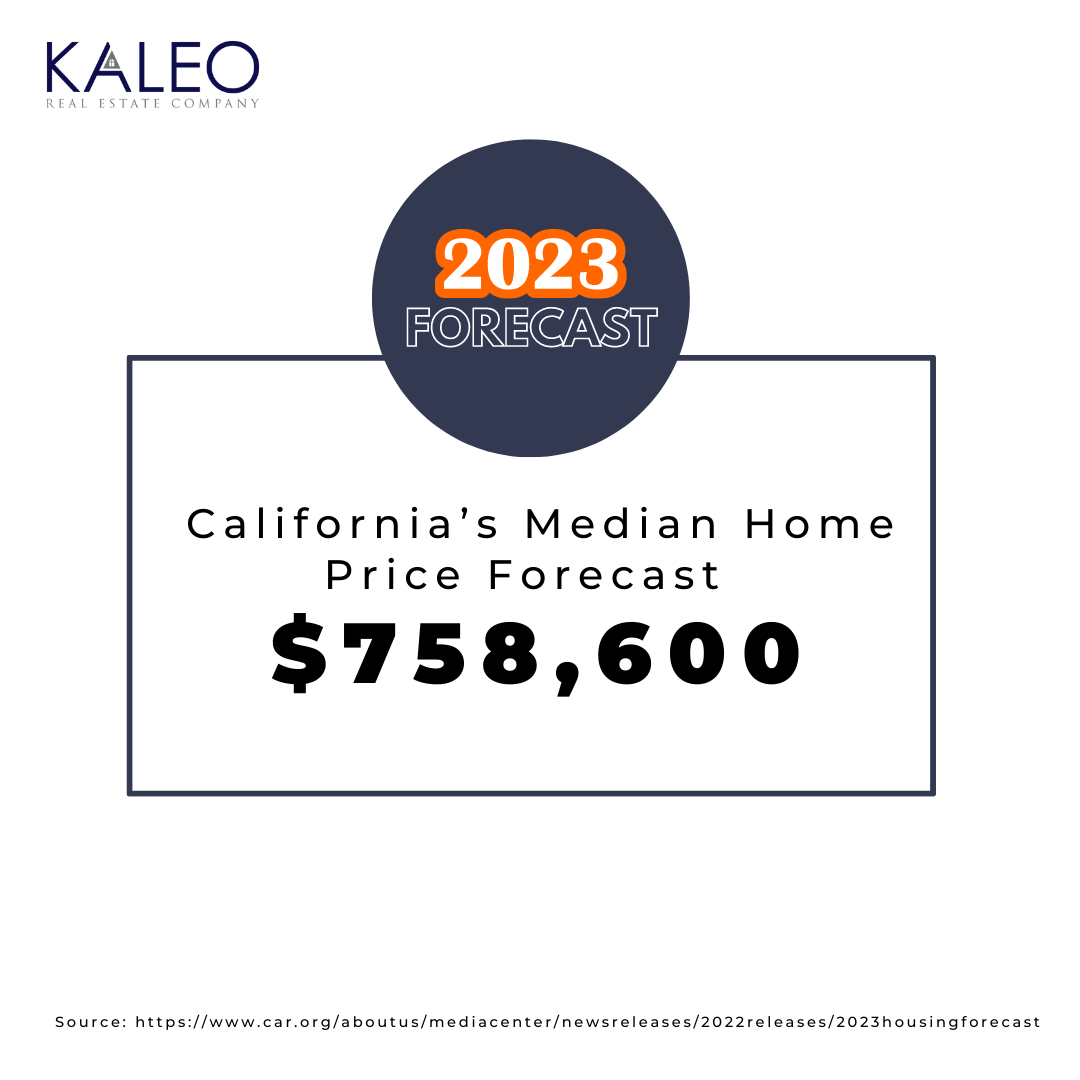 Real estate is different from stocks and bonds because there is intrinsic value in shelter. We live in homes. We can't live in our stock portfolio. Even when the market fluctuates, a house is still someplace that someone calls home.
Are you looking for a new home?
Are you selling a place that has been home for a long time?
Contact our office today!