September real estate statistics are in and they are in line with the anecdotal things us real estate agents have noticed. Days on market are up across the board which means homes are staying on the market for longer before going into escrow. The pace of writing and submitting offers has slowed down and there are fewer offers per property. Mortgage rates did shock some home buyers, but real estate remains a safe investment. People continue to buy a home because it is a safe long term investment. After all, for first time buyers right now, the only alternative is renting, which is paying someone else's mortgage.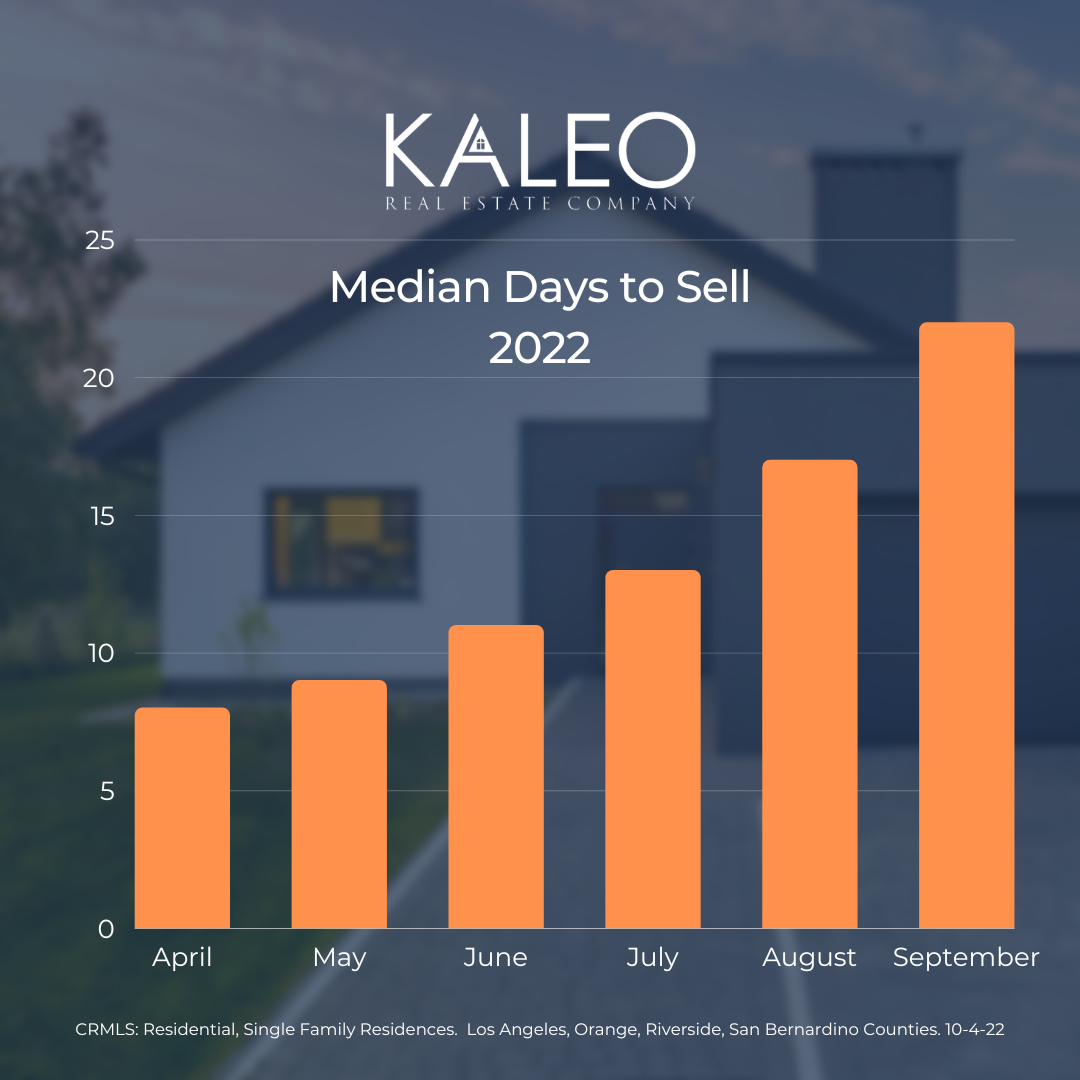 October is a festive month and in Southern California we still experience week's of 90 degree weather and summertime sun.
Here are 5 fun ways to celebrate October in Southern California:
1. Pumpkin Festivals – If you haven't picked up your pumpkin from the grocery store, then swing by a community pumpkin festival for your perfect front porch decoration. It is a good place to sneak in some photos too!
2. Fall Leaves – Although Southern California doesn't have the changing colors that the East Coast is famous for, you can still find fall foliage and crisp air in the mountains. Lake Arrowhead, Big Bear, and the mountain towns typically have a lot of visitors in the fall because snow comes. Drive up for the day or book an Airbnb and make a weekend out of it!
3. Halloween Parties – Whether you like the more horror movie decorations or prefer the smiling ghost motif, Halloween parties are a great way to bring people together. Pick a classic Halloween movie and put it up on a projector for a movie night or host a costume contest.
4. Sample the Best Fall Themed Foods – Pumpkin, maple, and Apple Cider flavored goodies have taken over Trader Joe's, Costco, Aldi, and other stores. If you love seasonal foods, then head to Trader Joe's and do a sampling! Check out this fun list of items:
If you find a treat you love, then send the recommendation my way!
5. Go apple picking – If you love apples (or feel like taking a page out of the 1800s) then head to a local Southern California apple orchard and pick a bag of fresh apples. Here are a few options:
What are you hoping to accomplish this fall? A pumpkin patch tour, hosting a Halloween party, or are you skipping the trick-or-treating to start house hunting?