It is tough to reinvent a classic: Coca Cola, vanilla ice cream, a black suit, the books that stay on high school reading lists for decades.
Classics stay in style because they have a universal appeal. When you think of homes for sale, there are classics and then there are properties with a more unique niche pool of interested buyers. A classic home is the 3 bedroom, 2 bathroom, backyard with a patio and grass run; the paint is neutral or at least not a garish color, and a buyer can envision themselves living there.
There are staples in our real estate business that don't try to reinvent:
1. The face to face meeting with clients
2. Walking through your home before it goes to market
4. Our marketing campaign with professional photos, video, social media and online advertising
5. Conversations throughout escrow on the phone, in-person, and keeping you in the loop
Those are staples in our business. We use technology to create efficiency, leverage your property to the most eyes on the internet, but technology is not a replacement for the value of a person working as your real estate agent.
The real estate market goes through cycles: Buyer and Seller's Market. Lower inventory, higher inventory. Mortgage rates fluctuate. Right now, we are seeing a resurgence of more loan programs like VA Loans. As the market relaxes and starts to favor buyers more, we will see more Down Payment Assistance program loans and FHA Buyers.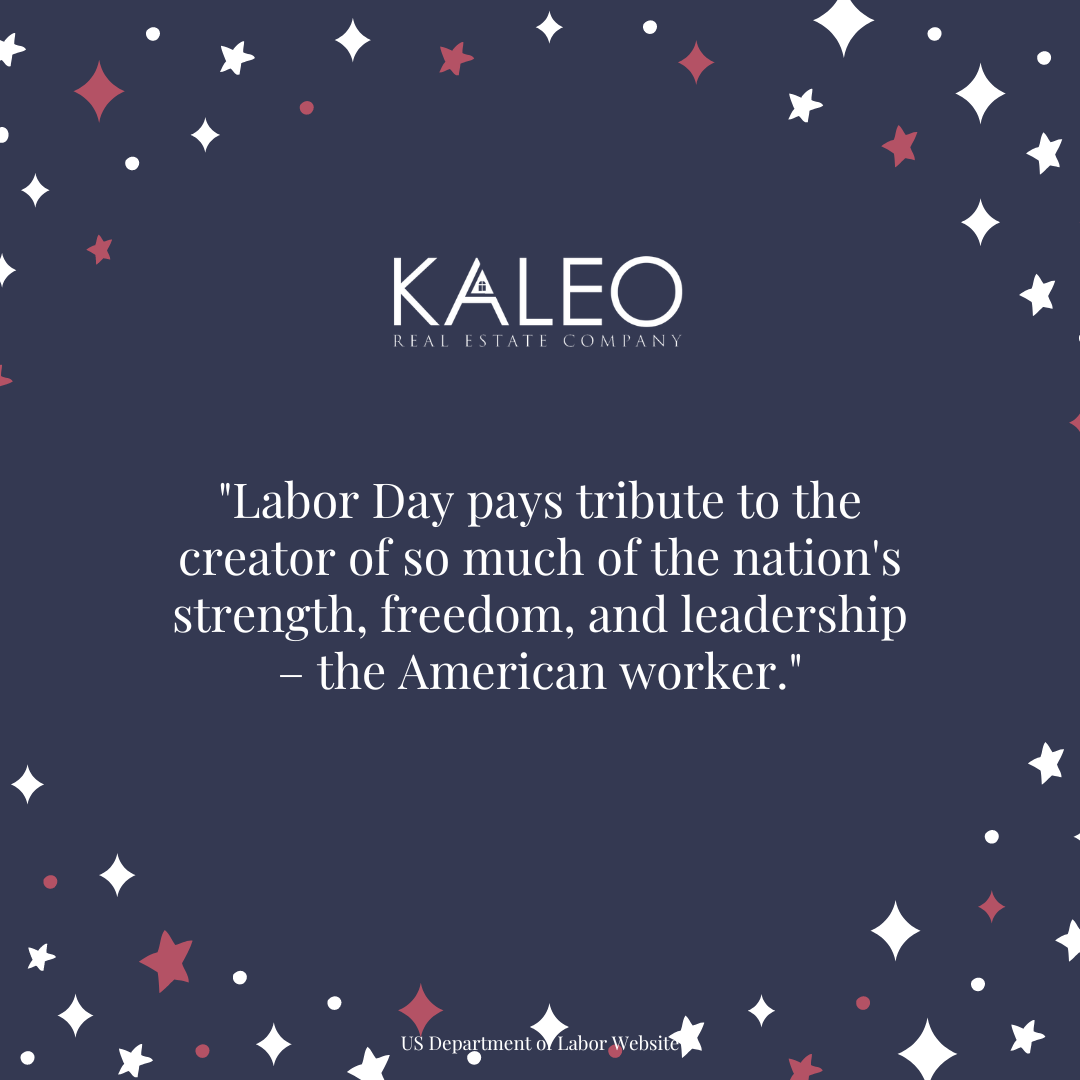 Monday September 5th is Labor Day and it celebrates the American worker, so however you are enjoying your day off, we hope it recharges you!
What are some ways to stay cool this weekend as we experience record heat in Southern California?
1. Go swimming
2. Drink lots of ice water and iced team
3. Enjoy a cold salad, fresh fruit, and skip cooking in the kitchen
4. Stay inside, watch a classic movie, and wait until the sun goes down to do any outdoor activities or sports