Real estate is a people business and that means we are grateful for the people we meet along the way. Here at KALEO Real Estate Company, we are so thankful for you, our clients, staff at KALEO Real Estate Company, and all the business relationships in escrow, title, mortgage, home inspections. It takes village to help our clients get to a successful Close of Escrow!
This Thanksgiving, we wish you and your family the best meal and memories. If you are a little late on planning your Turkey Day menu, then choose from one of these 85 classic side dishes from Delish.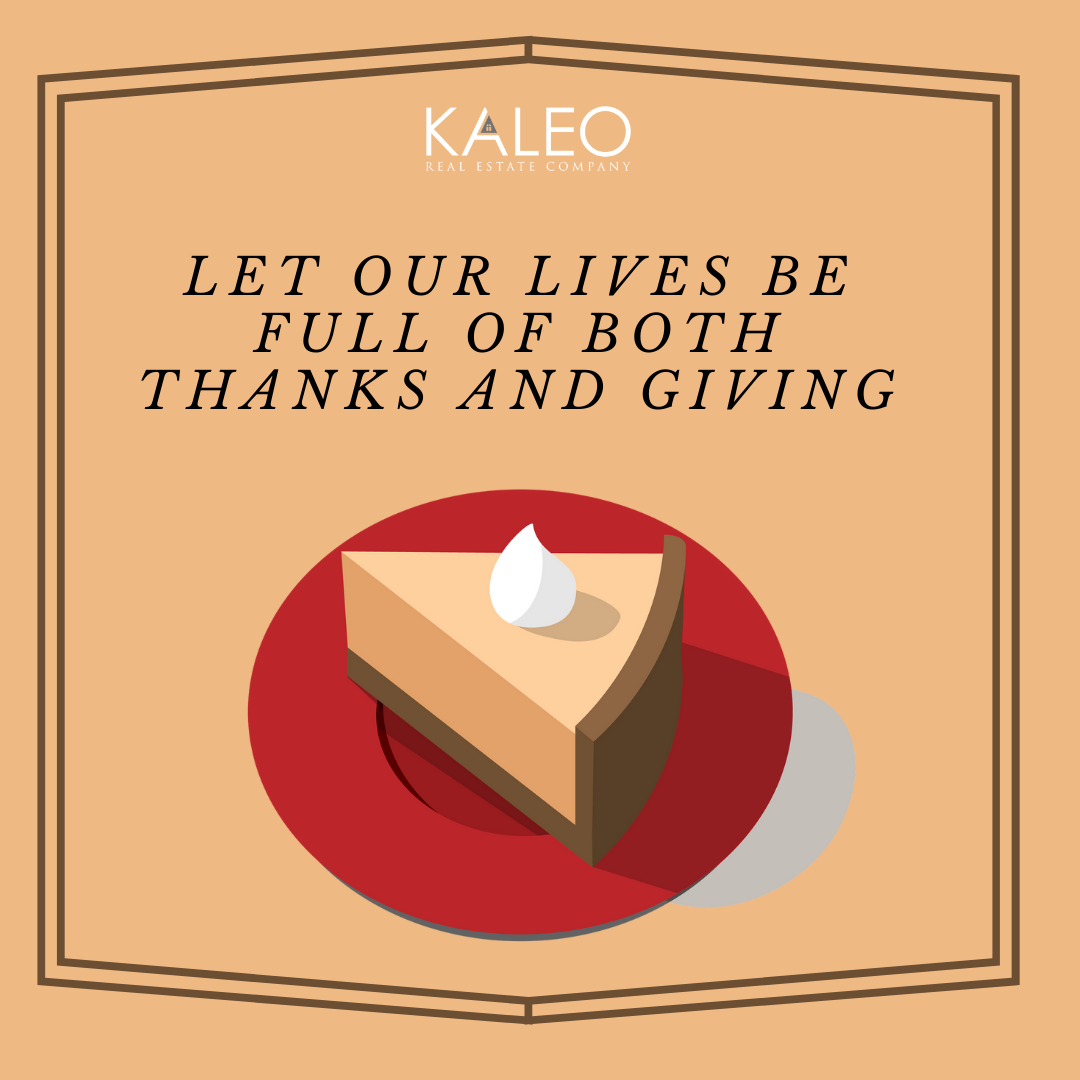 Wishing you the best Thanksgiving in a house that feels like home!