The news headlines might report that the housing market is cooling, but it is still a hot market. Remember that national news is a generalization of what is happening in 50 states. California is a huge state so even Bay Area real estate news will be different from the Southern California basin.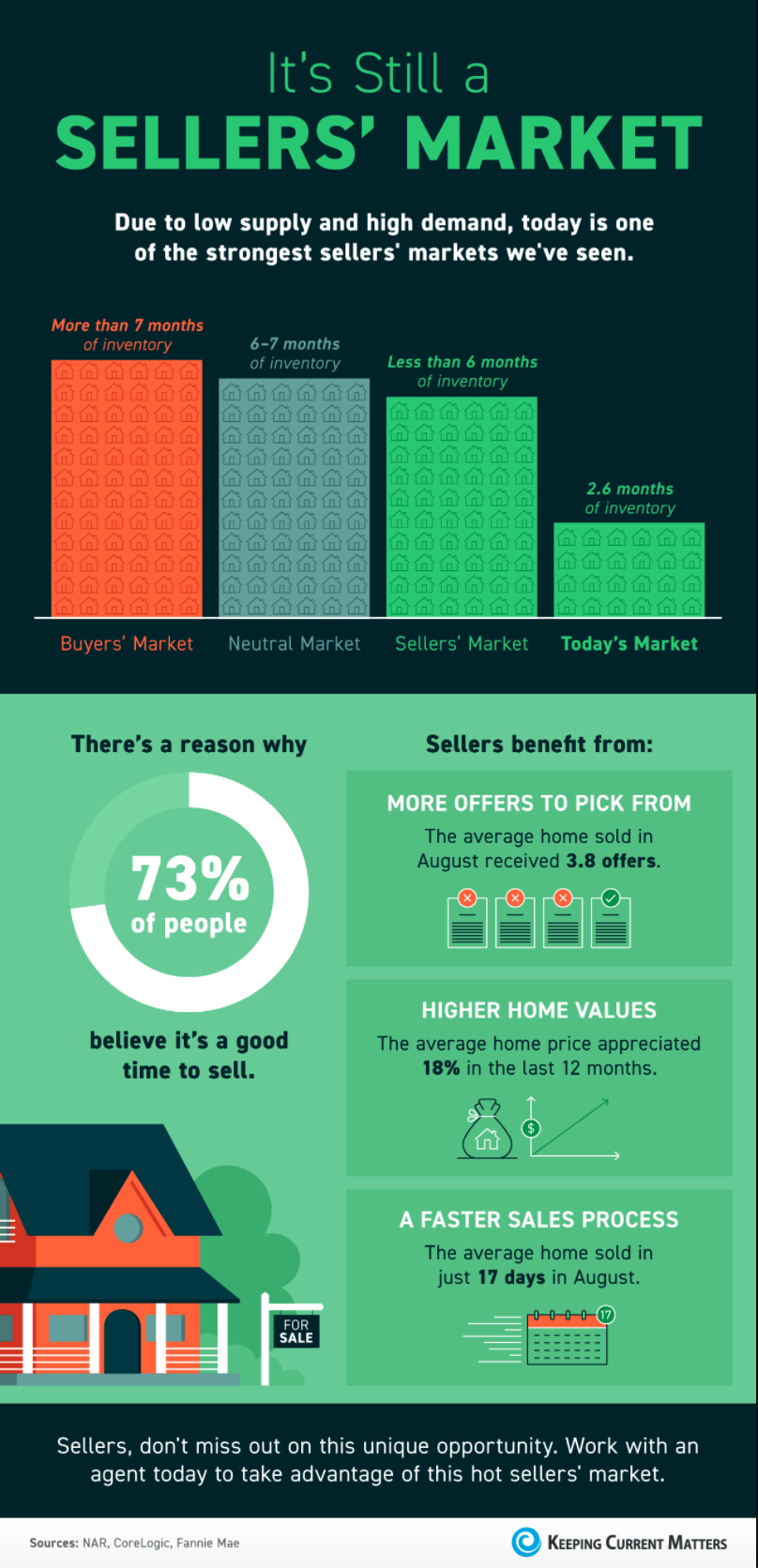 September 2021 Housing Market Statistics in Southern California
Here are the Median Sales Prices for September 2021 for each county:
Los Angeles – $890,000
Orange – $1,085,750
San Bernardino – $468,000
Riverside – $557,000
Combining these 4 counties, the median number of days to sell was 10 days!

If earlier this year in May 2021, listings were getting 10+ offers on a home, then now it is more like 3-5 offers. Of course there are exemptions to any statistic. There will be certain properties that are listed in October that get 30 offers because of the price point and desirability of the property.
3 Things to Think About Before Selling
If you are a seller feeling like maybe you missed out on the frenzy of the housing market earlier this year, know that there is still momentum. It is still a seller's market.
Here are 3 things for you to mull over:
WHY – What is your motivation to move? To walk away with your net proceeds and downsize? To move out of state?
WHEN – How much time do you need to prepare to sell and when do you need to be moved into your next property?
WHAT – Are the big stress points keeping you from moving forward? Is it opening your home up for showings, packing everything, or maybe the remodeling project you started but never finished?
Our real estate brokerage has sold homes in all different conditions — it doesn't have to be HGTV perfect!
Call our office at 626-609-2130 to set up a private seller consultation.
Source:
https://www.keepingcurrentmatters.com/2021/09/24/its-still-a-sellers-market-infographic/
CRMLS Statistics, Single Family Residences Only, County, 10-04-21