March is the month of spring, leprechauns, St Patrick's Day and a bustling real estate market! The pot of gold isn't at the end of the rainbow, but in your own home.
Home equity is one of those phrases thrown out in discussions and articles. Sometimes, your understanding of it can get a little fuzzy:
Realtor.com
explains it like this: "Home equity simply refers to the difference between the value of your home and the remaining balance on your mortgage or mortgages. Naturally, since home values fluctuate, your home equity changes according to the appraised value of your home."
Value of the Home – Remaining Balance of Mortgage = Home Equity
If your home is worth $600,000 and you owe $400,000 then…
$600,000 – $400,000 = $200,000 would be your home equity!
Homeowner Profits and ROI
With that definition in mind, take a look at Attom Data Solutions report on home owner's profit and return on investment when they go to sell:
"The $68,843 profit on median priced single-family homes and condos represented a 34.7 percent return on investment compared to the original purchase price"**
When you have a lot of equity in your home, you can make money (profit) when you sell!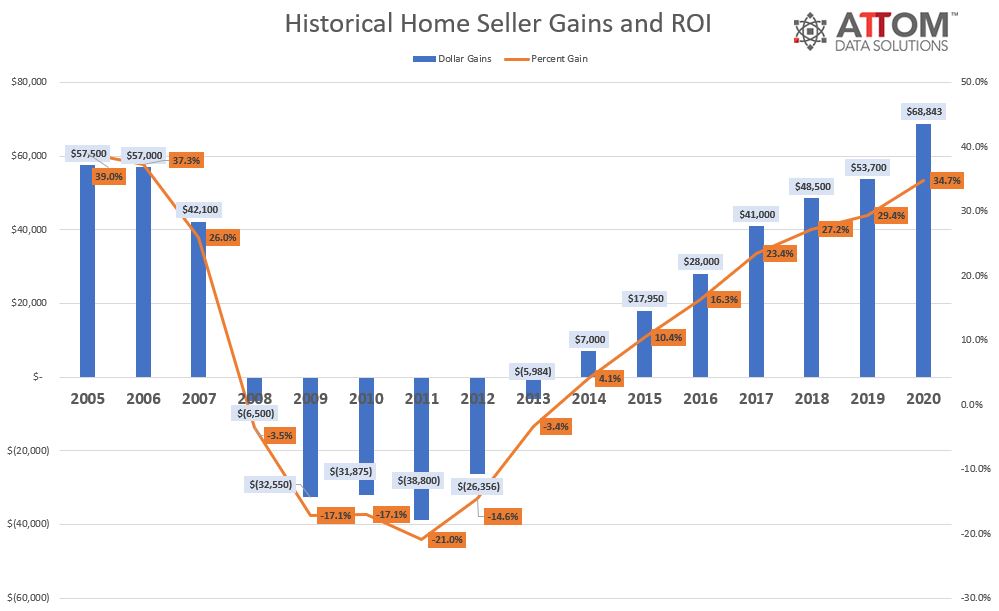 When one of our professional real estate agents meet with you to list your home, you will receive a Seller Net Sheet to provide an estimate of what your net proceeds would be after you sell. Those numbers can be a pleasant surprise especially in a market like this in which prices are rising.
Curious about what your profit would be if you sold? Find out by filling out our Home Value form.
If you could make 35% when you go to sell your home, then would you sell?
Sources:
*https://www.realtor.com/advice/finance/what-is-home-equity/
**https://www.attomdata.com/news/market-trends/home-sales-prices/attom-data-solutions-2020-year-end-u-s-home-sales-report/