How long have you lived in your house? 5 years? 20 years? Maybe you just moved in and pressed
r
eset on the clock, or
maybe you
are currently renting and haven't owned yet.
How long is the typical American living in their home
,
or as the real estate stats nerds say "home tenure"?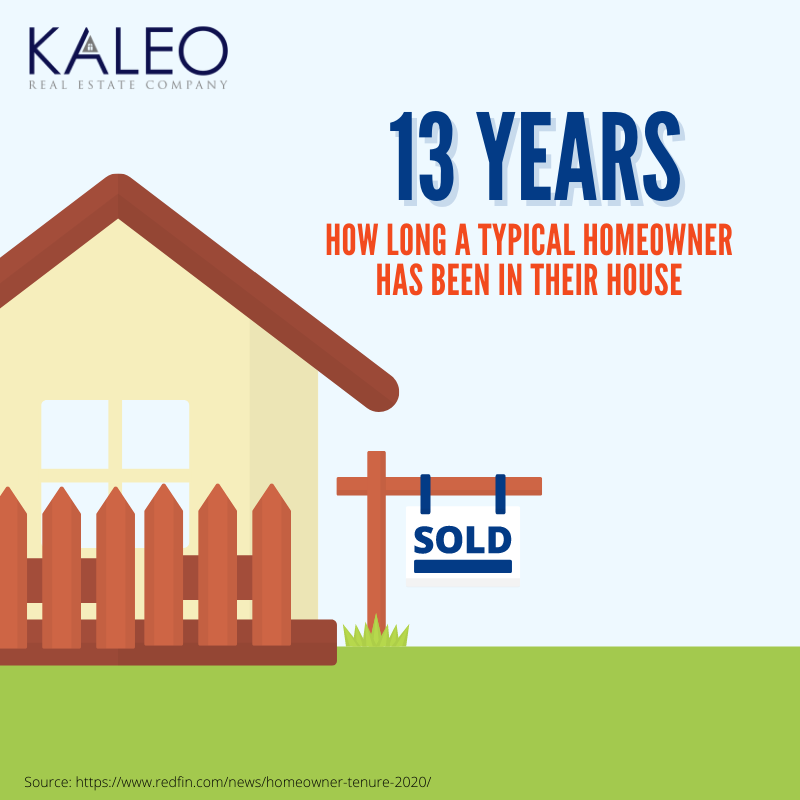 Redfin reported that, "In 2020, the typical homeowner had been in their home for 13 years, up from 8.7 years in 2010 and 6.4 years in 2005. That also marks a slight increase from 12.8 years in 2019."*
Americans are staying in the same house for longer and longer. In the past fifteen years, home tenure has doubled.
What is an even more interesting statistic is that 1 in 4 Americans have been in their house for over 20 years!*
"25.1% of U.S. homeowners in 2020 have lived in the same home for more than 20 years" continued Redfin.

Do you find that surprising?
Time flies when you love your house and time flies because life is busy. Selling your home can be stressful: your tax basis, convenience, or feeling like even if you do sell, there is nothing to buy next, can keep you in place.
When
homeowners
stay in place, then fewer listings end up on the market. Fewer listings on the market
cause
homeowners that were considering selling
to
decide not to (because they don't see anything For Sale to tempt them to move). Fewer listings on the market coupled with not enough building to keep up with buyer demand has contributed to this seller's market in which home prices are rising and buyers face fierce competition.
How long have you been in your home? And have you decided to not move because you don't see anything on the market that you like? Share with me! I'd love to hear your thoughts.
When you have lived in your home for over twenty years, then the sale can be emotional. We are here to help you make that transition to your next home and reduce any stress or friction along the way.
Find out how much your home is worth here:
https://www.kaleorealestate.com/what-is-my-home-worth/