Last week thousands of REALTORS gathered together at the annual California Association of REALTORS (CAR) expo & conference in downtown Los Angeles.
One point discussed in a financial panel was that the average U.S. FICO score is now 706 which is a record high*! For comparison, in 2009, the average FICO score was 686 a full 20 points lower.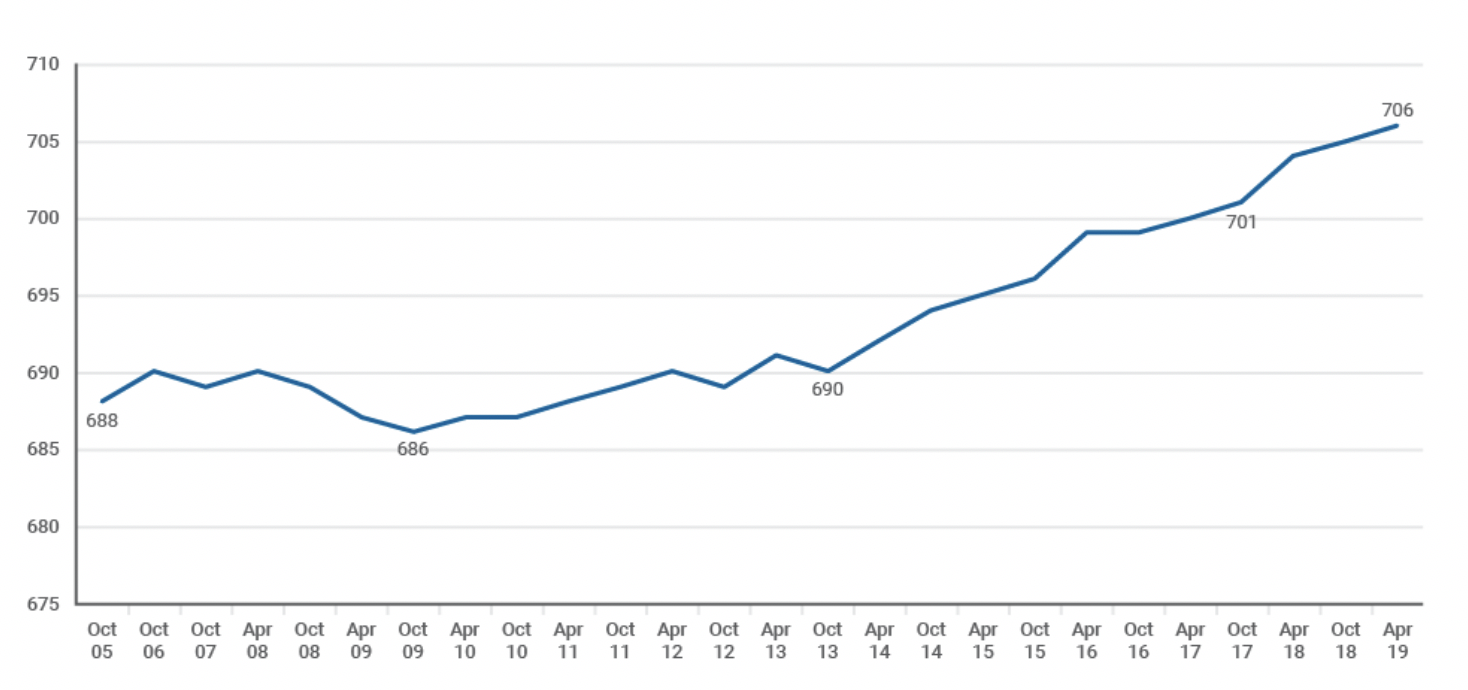 Ethan Dornhelm, vice president of scores and predictive analytics at FICO,

reported that "

Significant improvement in the overall population's credit profile has been the key driver of the 20-point increase in national average FICO score over the past decade,. These improvements are reflective of improving consumer financial health, as would be expected during a period of economic expansion."*

With FICO scores improving and purchase applications for mortgages increasing 9 percent compared to last year, will we see another wave of buyers entering the market this year?** With home buyers still searching for the perfect property before the end of the year, there are plenty of opportunities for sellers to list and close by the holidays.
Local Real Estate Market Averages
How has the local real estate market performed this year? The average year-to-date sales prices for the following cities are below:
Glendora
$722,416
San Dimas
$677,217
La Verne
$718,857
Azusa
$558,988
Claremont
$782,047
Covina
567,436
Pomona
$450,398
Rancho Cucamonga
$606,981
Upland
$612,032
Redlands
$516,504
These are average sales prices so you might find a property to purchase below that average sales price or your home might be worth much more than the average. The average is just a statistical indicator of what the general market is doing. All homes are unique.
Find a KALEO real estate agent to help you find homes for sale near you. You don't need an app to send you alerts: you need a real estate professional who will guide you through the process and negotiate on your behalf!
Statistics: CRMLS, 09-27-19, Residential, Single Family Residence Only