We all live in houses. But why do we buy homes? What is so valuable about owning a home versus renting a home? Some people own cars and others lease cars, but we don't tout the benefits of owning a car like we do the benefits of owning property.
Most Important Benefits of Home Ownership Google Poll Results

According to June 2019 Google Poll results provided by the California Association of Realtors, consumers consider individual stability and security the most important benefit of home ownership. Roughly 1 in 5 people considered protecting themselves from rising rents as the most important benefit of home ownership. Seventeen percent considered wealth accumulation as the most important benefit of home ownership.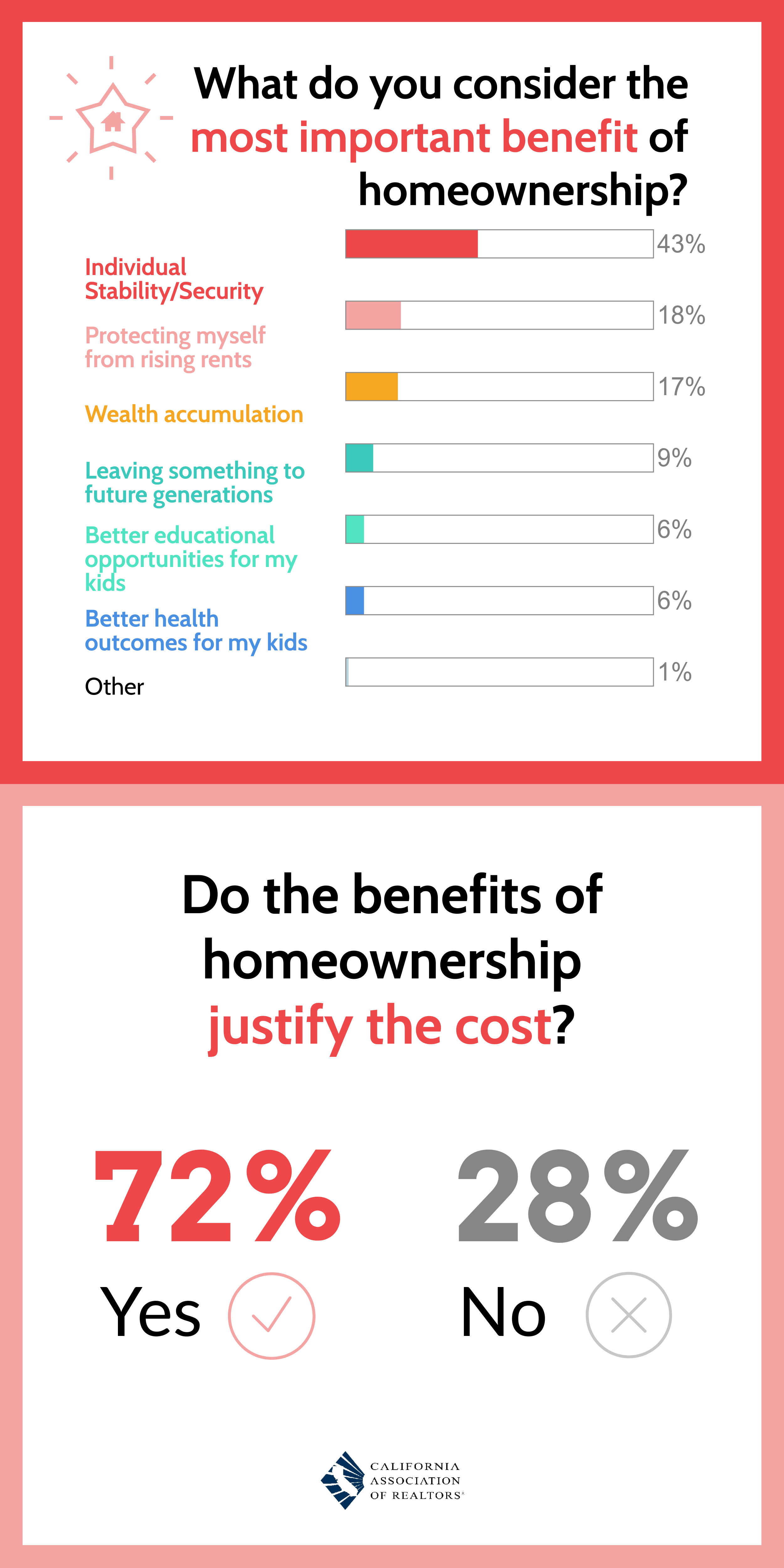 Are you a home owner? What would you mark as your "most important benefit of home ownership"? If you are considering purchasing a home for the first time, what is your motivation? Is it wealth accumulation, your legacy, providing educational opportunities or health outcomes for your kids, or something else?
Local Updates for the Foothill Communities and Inland Empire
1. Mortgage rates for the 30 year fixed rate mortgage averaged 3.81 percent*.

2. The 60 Freeway in the Inland Empire is undergoing a 4 month repair project. The 60 freeway's east and westbound lanes will shut down weeknights in Ontario between 10 p.m. and 5 a.m. from July 22 to Nov. 18. The lanes will stay open during the day. Plan your travel and commute accordingly!**
3. Ikea is coming to Ontario, CA (the other closest locations are Burbank, Carson, Covina, and Costa Mesa).*** That means you have a close location to find furniture for your new home!
Real estate is reported in statewide averages and national trends, but real estate is still local. Glendora, Monrovia, Pasadena, and Redlands do not have the same trend as San Jose or San Francisco. We are a local real estate brokerage committed to providing exceptional service and an unparalleled experience to home buyers and home sellers. We have offices in La Verne and Glendora, but work with clients from Ventura County, Los Angeles County, Riverside County, the Inland Empire, and Orange County.
What is your motivation to purchase a home? We are moving at the speed of you. Our goal is to alleviate the stress of home buying and home selling and give you confidence that we are your fiduciary — we are putting your interests ahead of our own.
Contact us today to get in touch with a California real estate agent at KALEO Real Estate Company!