The news is not always good! Headlines are designed to make you click on articles, to lure you in and want to know more. Unfortunately, scare headlines and bad news get clicks!
Recently, the California Association of Realtors published their reports* for May 2019 and the reports tell a different story from the "doomsday, recession is coming" opinion articles that you can stumble upon.
What was GOOD in the May 2019 report from C.A.R.?
1. Rates dipped below 4% in May 2019
2. Consumer confidence is the highest in 6 months (we are feeling good about the economic outlook)
3. Unemployment is at 3.6% in May 2019 (this is extremely low unemployment, the job market is healthy!)
4. Active listings in Southern California are up 4.8% compared to last May
5. Mortgage monthly payments declined for the 3rd month in a row (helping affordability!)
We live in homes. The housing market is all around us.
California statistics are important, but what are the 3 words of real estate? Location, location, location. Real estate in San Jose, CA and Silicon Valley is different from San Diego which is different from the suburbs of Los Angeles.
Before reading a statistic, pause to take in what the statistic is referencing. This housing statistics is the month of May for any single-family home (i.e. not duplexes, condos, etc.) that is already built (excluding new homes).
Median Price of existing single-family homes in Southern California:
Los Angeles County – $539,480
Riverside County – $420,000
San Bernardino County – $315,000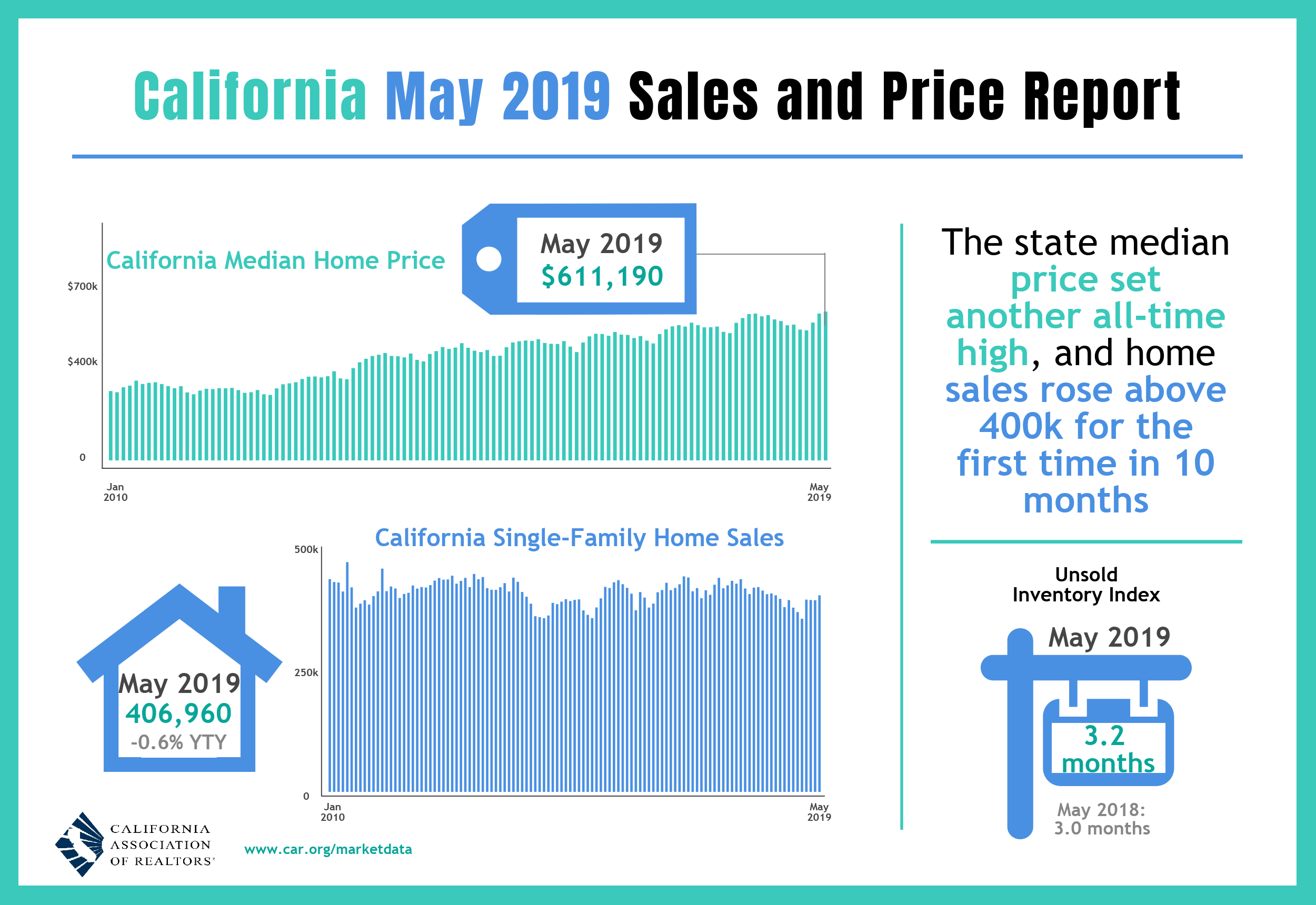 Real estate is local! The median priced home in Orange County is over twice as much as a home in Riverside County. As a first time home buyer, you would have more luck finding a home that you can afford in San Bernardino or Riverside County than you would in Orange County.
Neighborhoods and cities differ greatly in Southern California!
Are mortgage rates being in the threes catching your eye? Contact us to start your home buying search!
*CAR – California Housing Market Update May 2019 (June 17, 2019)