When you are considering buying a home, you often start getting advice — often unsolicited and by people who are not in the real estate industry.
Outdated Home Buyer Advice
Have you heard any of these pieces of
advice
?
"You should wait until Spring to buy!"
"You should wait for home prices to come down!"
"Make a lower offer so you have room to negotiate!"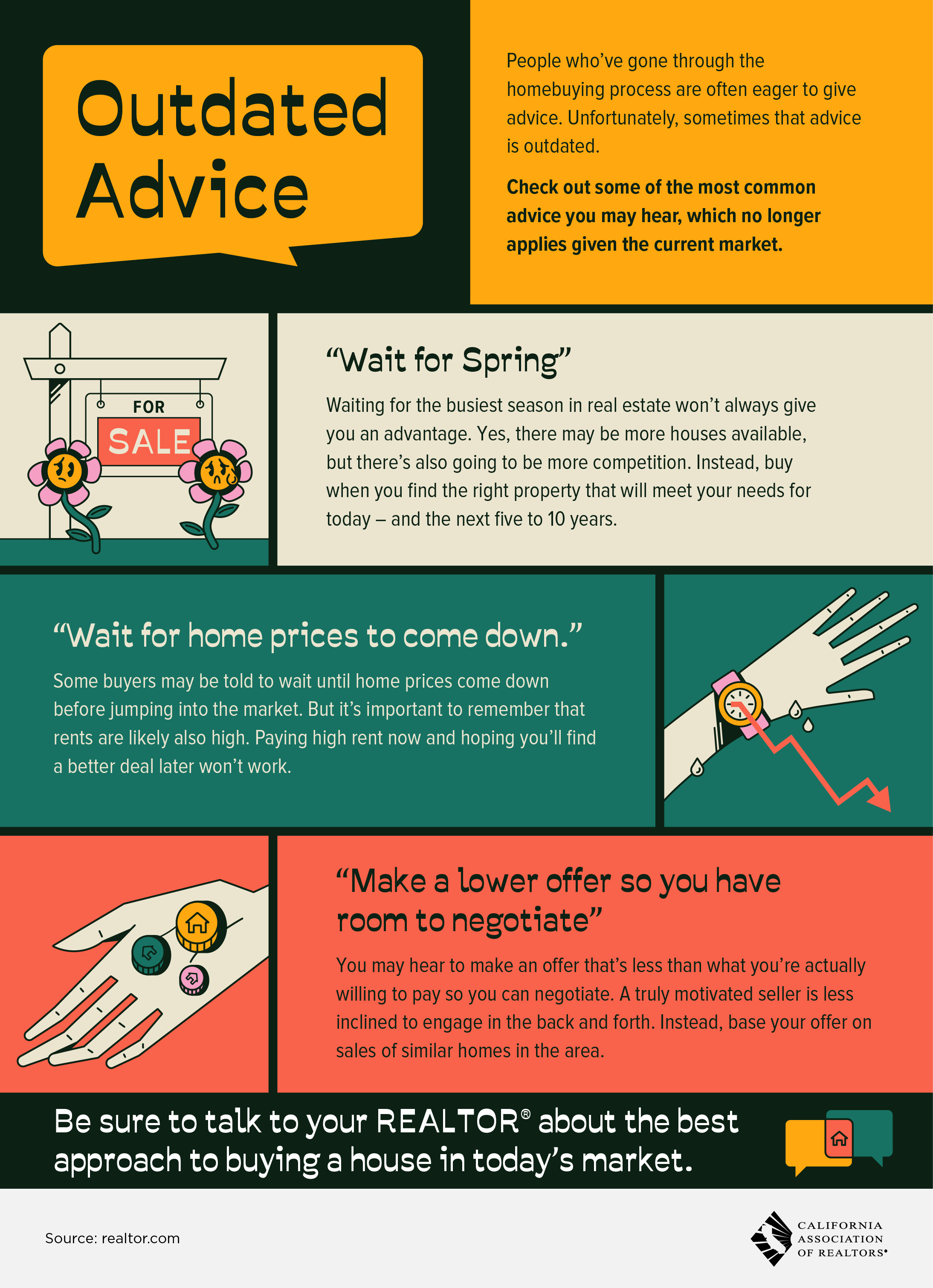 2 of those statements have the word WAIT in them. Waiting might be an option for you, but it also might not. When is it tough to wait? You took a job in a different area, you are having a baby, your kids need a new school district, your current mortgage is too much and you need a smaller monthly payment, or your lease is up.
Waiting until home prices come down is like trying to wait until the ideal time to buy a stock — you might catch it at the right price, but you also might lose time or not end up with the opportunity at all.
3 Reasons Why You Might NOT Want to Wait
Here are 3 reasons why it might NOT be the best time to wait:
1. Interest rates are great for buying right now – take a look at the interest rate chart. You know the saying what goes up must come down? The reverse is also true: what goes down must come up.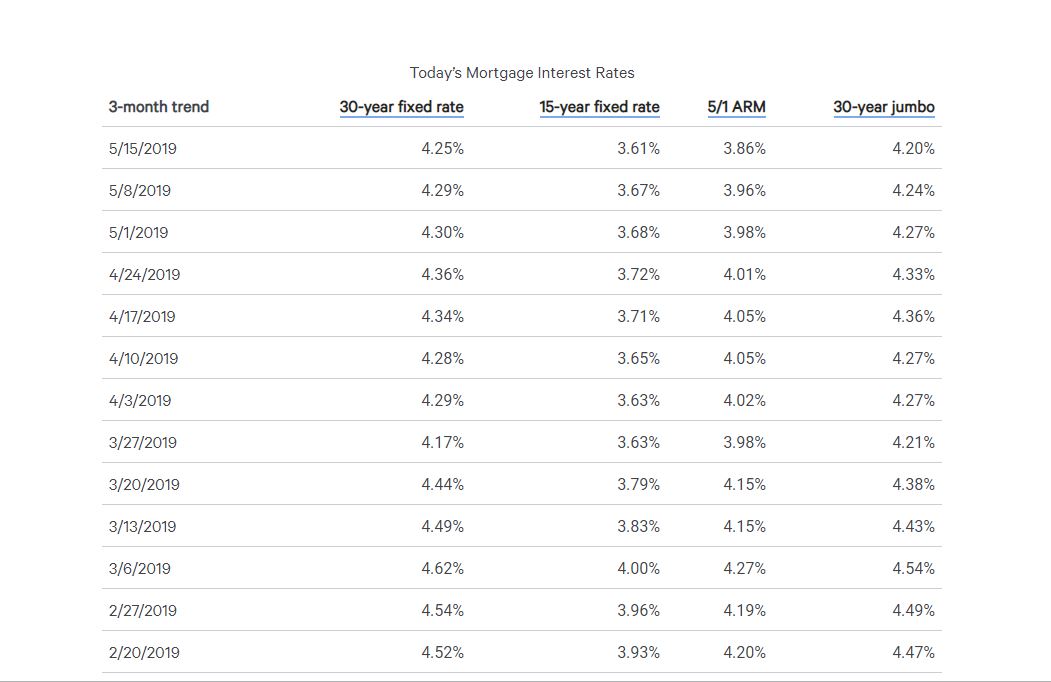 2. You need to move before school starts in the fall. It is May now, but the home buying process can take time, especially to find the perfect house. Give yourself some wiggle room and start the process today instead of the middle of summer.
3. Your current rent payment is the same as a mortgage payment and you are planning to stay in the area for the next few years. If you have questions about whether you can afford to buy, then the only way to find out is by starting the process.
What is the best or worst advice you've received about home buying or home selling? The old real estate adage, "Location, Location, Location" is a great piece of advice. You can change the inside of the house, but you can't change the street or neighborhood.
Best Advice for Home Buyers
One of the best things a home buyer can do is work with a real estate agent who is committed to their experience and interests. At KALEO Real Estate Company, our REALTORs are trained to not only uphold the Code of Ethics for REALTORs, but also work with different types of home buyers: repeat buyers, first time home buyers, investors, relocation buyers, downsizing and upsizing buyers, and all combinations.
Our real estate agents are local experts who know the communities, buildings, downtowns, neighborhoods, and nooks and crannies of Southern Californian cities.
Use a real estate agent who will guide you through the home buying process as your resource and advocate.
Sources: