Art is physical expression of a moment in time, a feeling, and the sublime. We create art to capture the dew of dawn or the last fleeting beams of sun on a sunset.
Our downtown Glendora real estate office features the artwork of local artist, Jenna Brown, and paintings of California landscapes. Art makes a house a home and turns blank walls into a portal to a different place.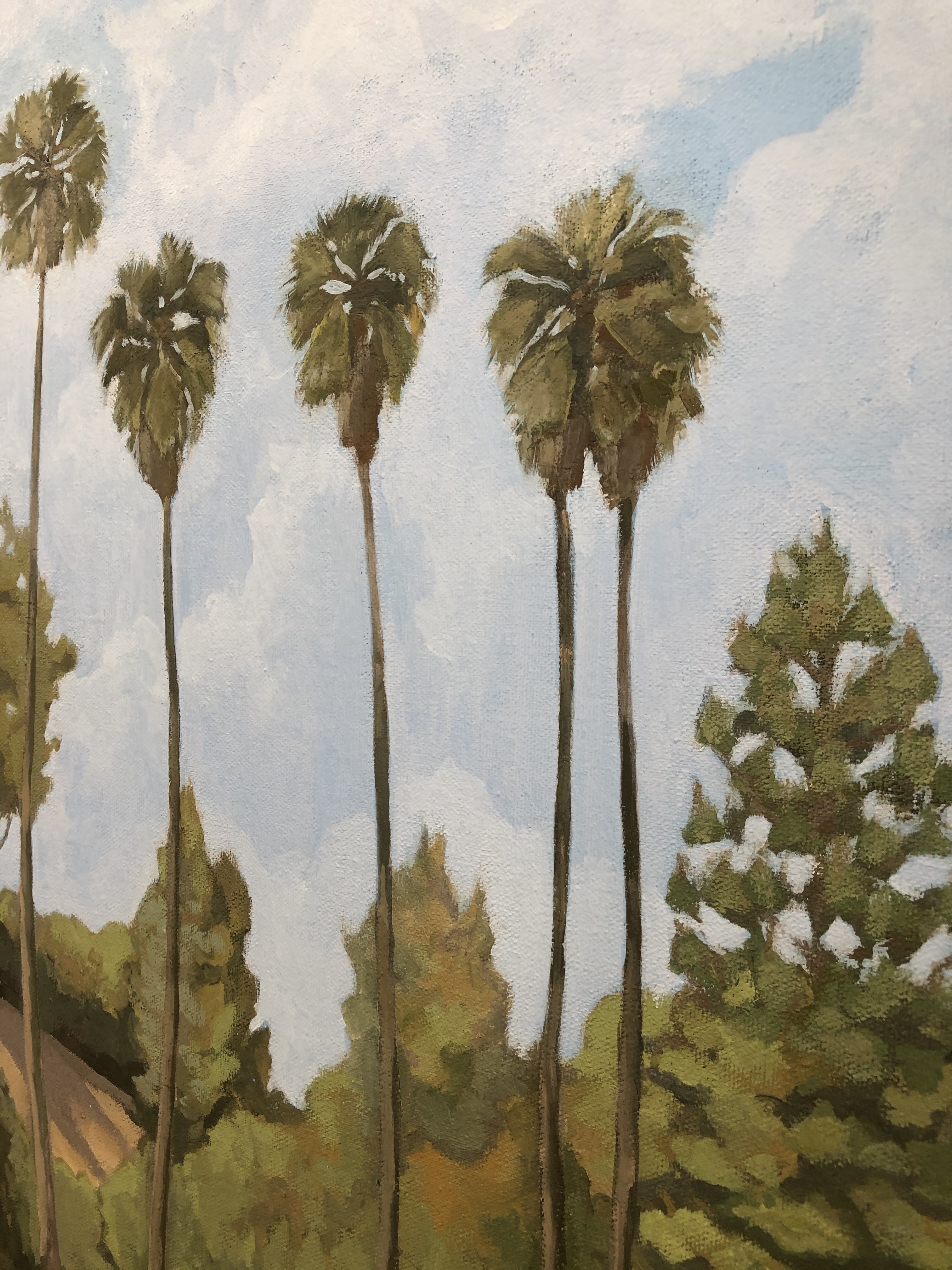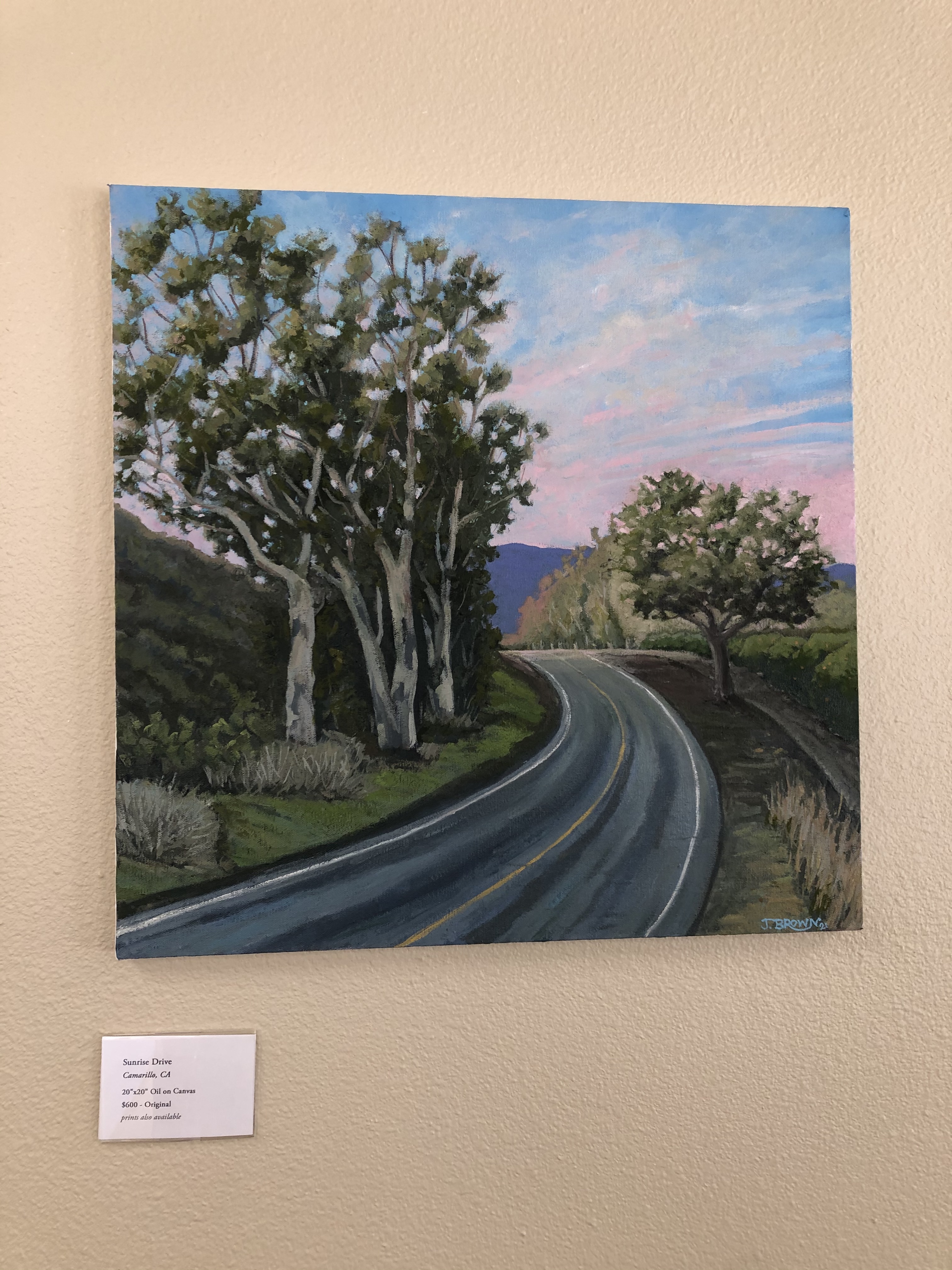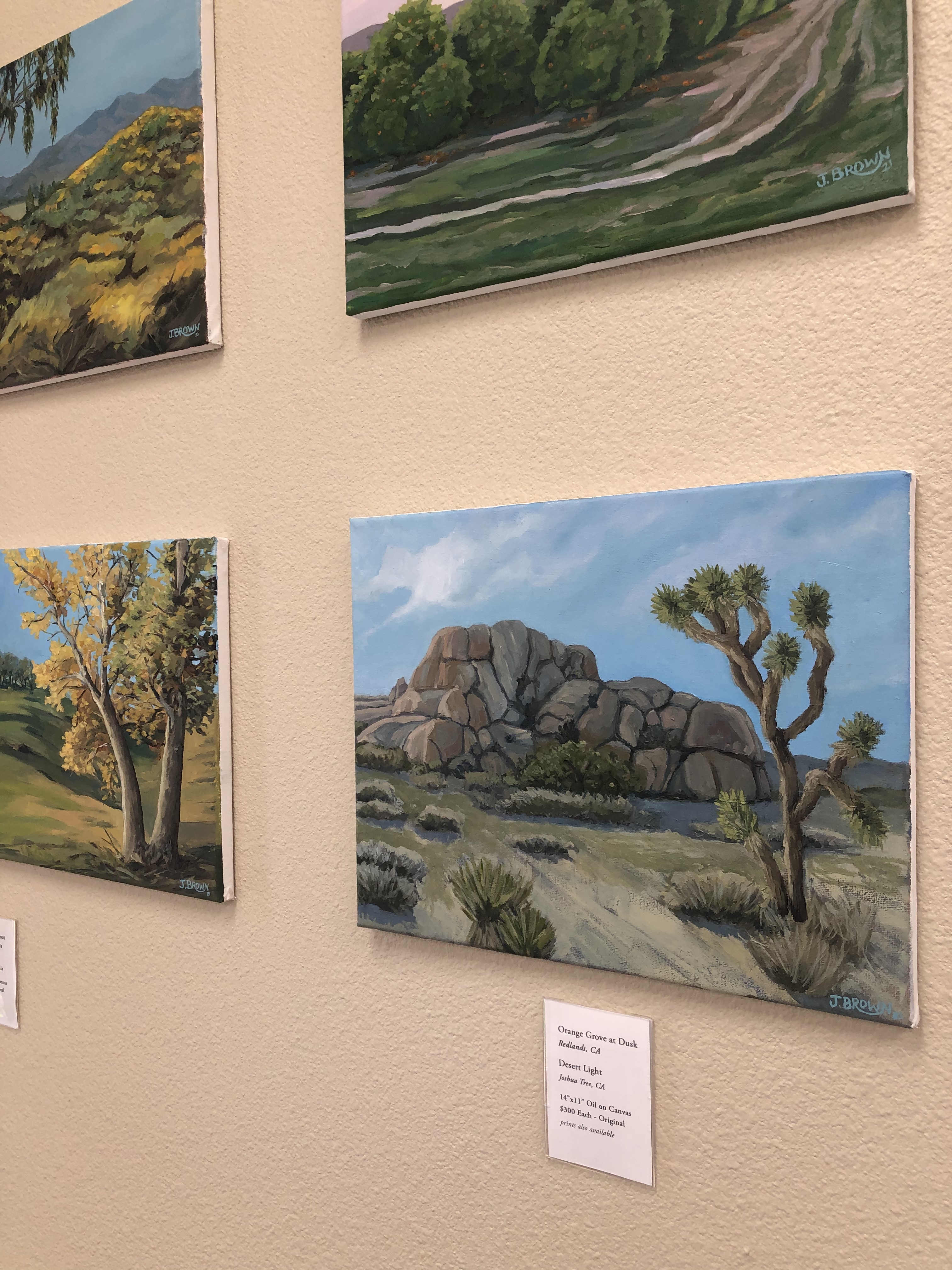 From orange trees and palm trees, to the deserts of Anza Borrego and Joshua Tree, these paintings encapsulate the quintessential California nature. We decided that our real estate brokerage was an ideal place to showcase local talent and celebrate the diverse landscape that California has to offer.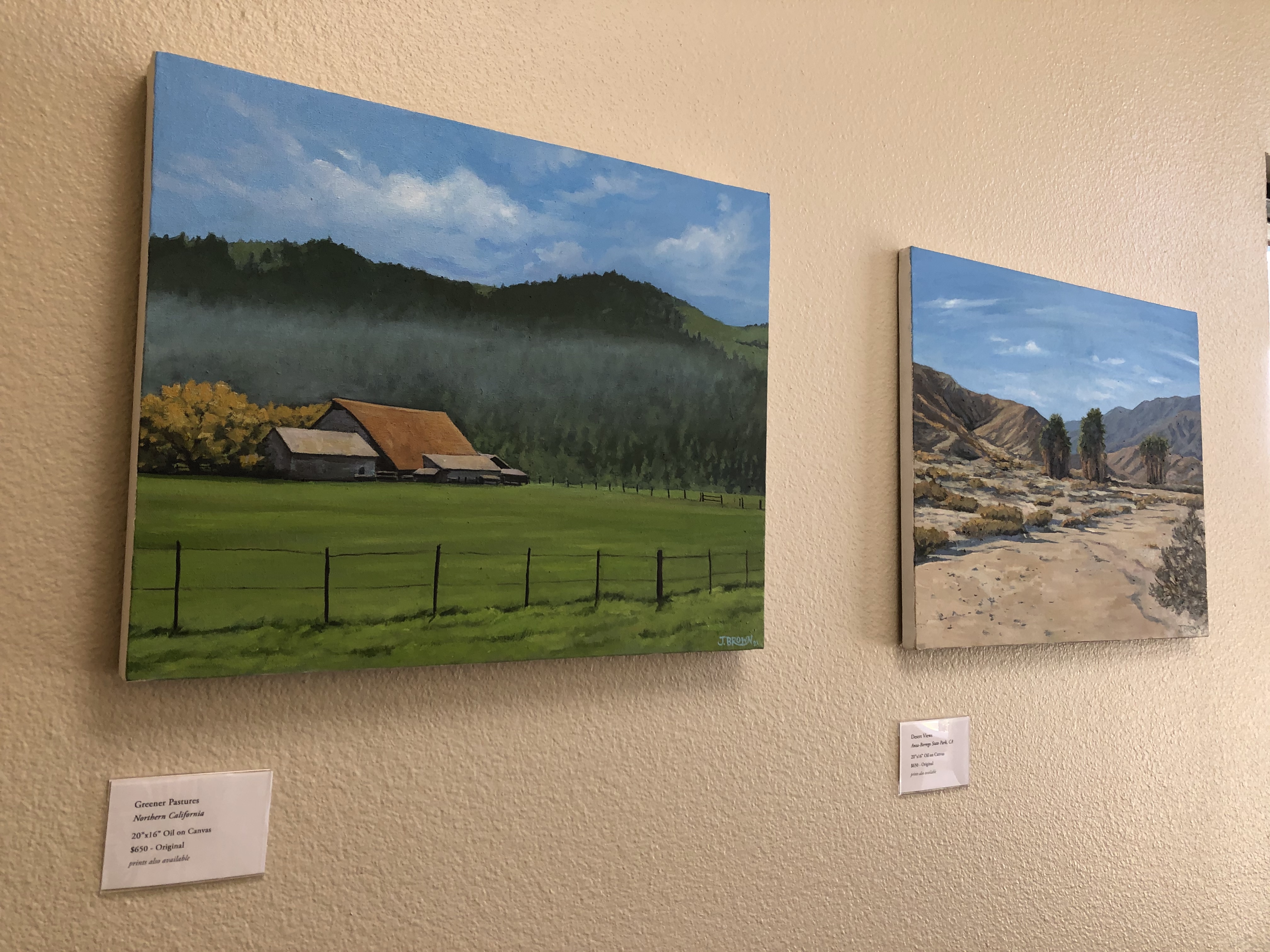 All the artwork hanging in our office is for sale. To contact the artist or office to schedule a private tour of the art gallery, email us here.