If you just passed your real estate license exam, then you are most likely wondering: How do I take my textbook knowledge and vocabulary and become a successful REALTOR who helps people buy and sell home? You have the raw material to start your real estate career, but how to you learn how to do the day to day business of writing up offers and signing listing contracts?
Our proprietary Sales Mentor program helps new real estate agents go from freshly licensed to experienced salespersons who know the ins and outs of the escrow process. We can't give away all of our secrets to the program (you can schedule an interview to learn more), but here is an overview of our proven system for developing new real estate agents.
What Do Our Mentees Say?
Our Mentor program is made up of our Sales Mentors (Experienced real estate agents who produce) and Mentees (new licensees). Our Mentees know that they are lucky!

Many of the top questions that all new real estate agents have is: Do you have mentors? Who will help me when a get a deal? Who will walk me through my first escrow?
Take a look at Yadira Lopez's review of our Mentor Program.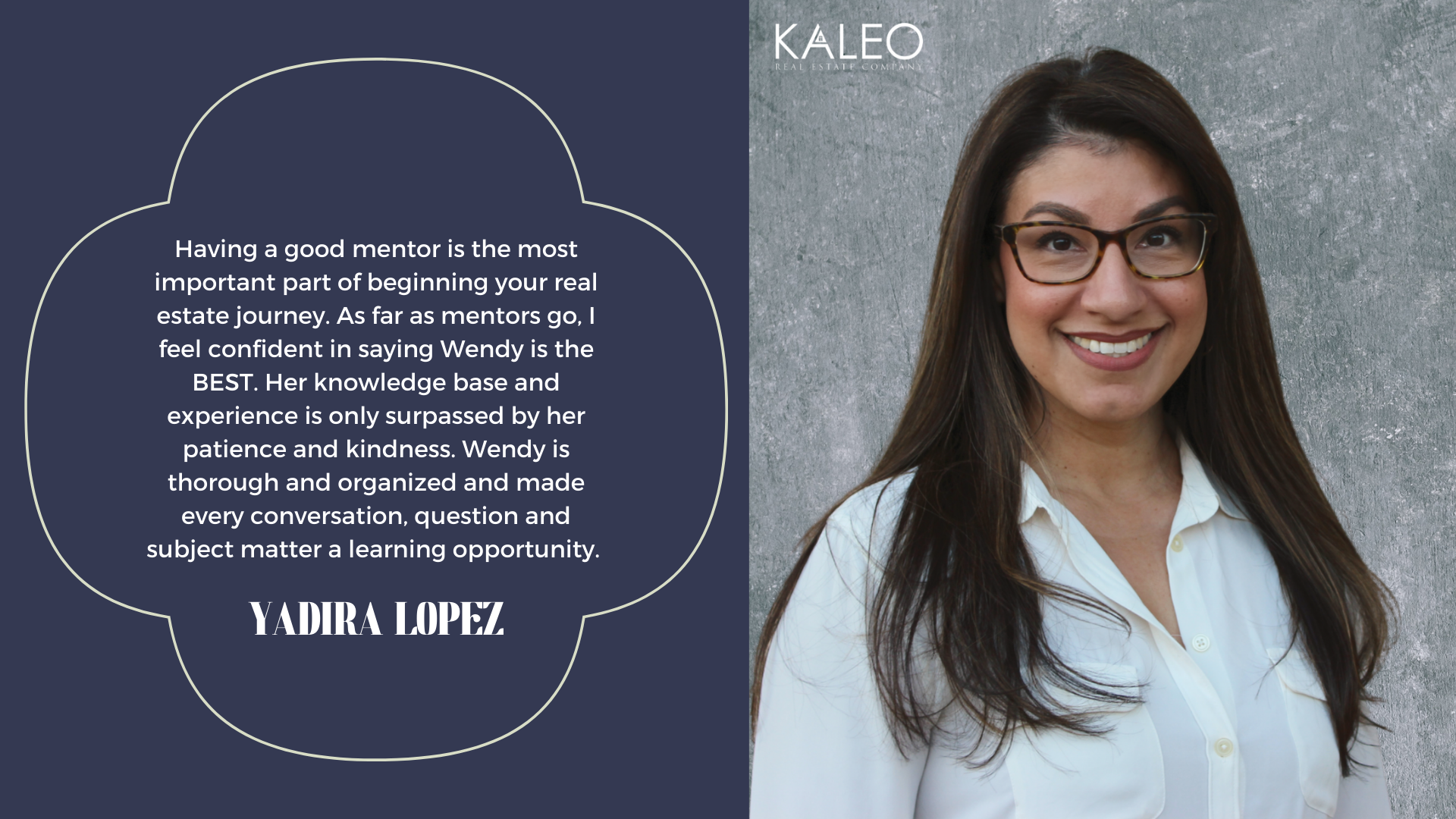 Who is a Sales Mentor at KALEO Real Estate Company?
We are proud of our team of Sales Mentors at KALEO Real Estate Company. One of the biggest assets to our new licensees and Mentees is that our Sales Mentors are not just agents who know how to teach, they DO. Our Sales Mentors are leaders in the industry. Each of our Sales Mentors is a producing agent with experience with the nuances of escrow, agent communication, and how to close a deal.
Our Sales Mentor team includes Wendy Ginter as our lead Sales Mentor, Sumer Mirkovich, and Vicky Maliszewski. Each Sales Mentor has closed multiple complicated transactions on the buyer and seller sides.
Another benefit of our Sales Mentor program is that if you are a real estate agent with a passion for helping others and want to advance in your career, you could someday be eligible to be a Sales Mentor at KALEO!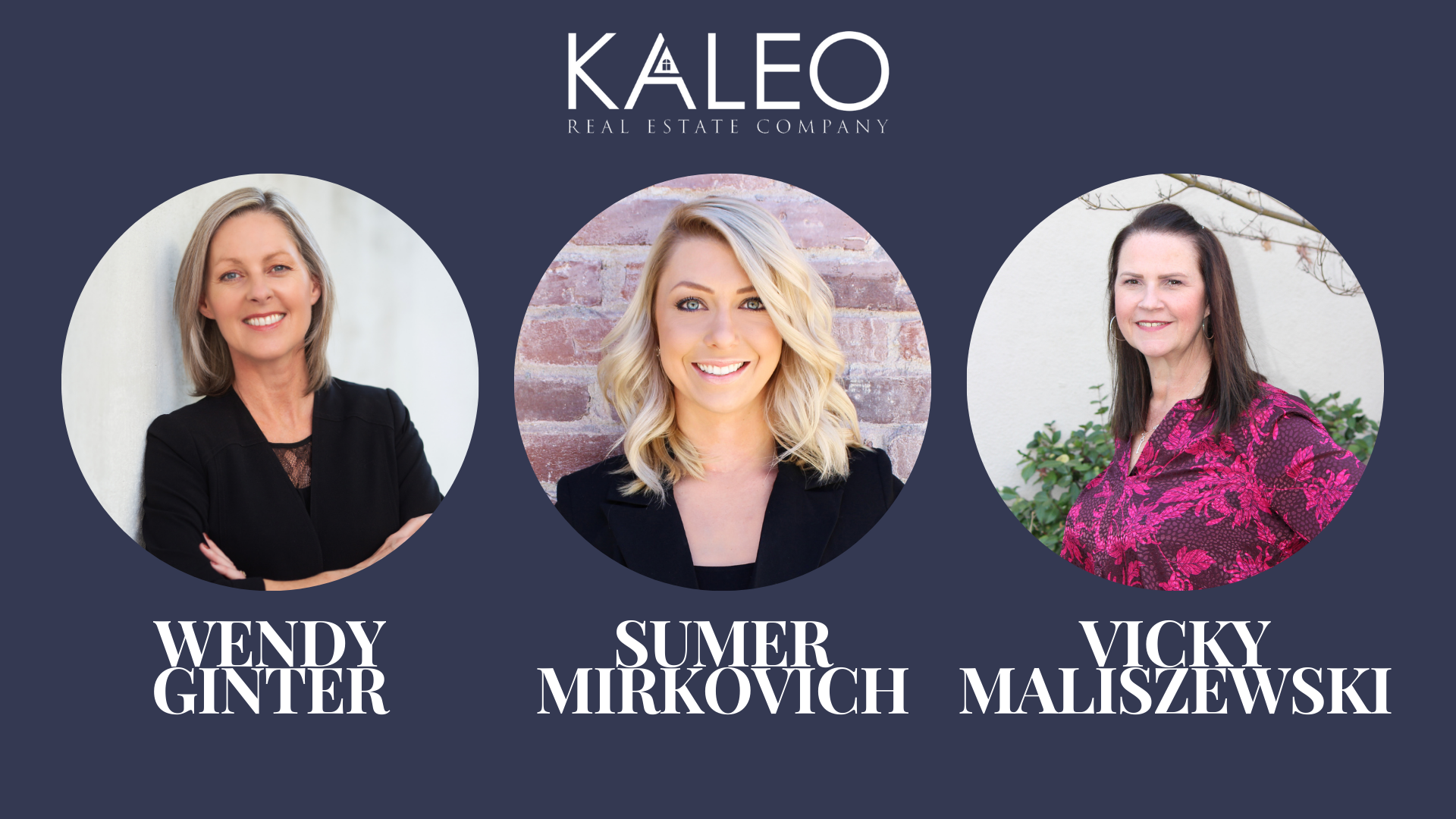 Next Steps to Join KALEO Real Estate Company
If you are SOLD on our Sales Mentor program, please call our office (626)609-2130 to get more information and schedule your interview with our Broker. You can also submit your contact information through our Careers page on our website here : https://www.kaleorealestate.com/careers/